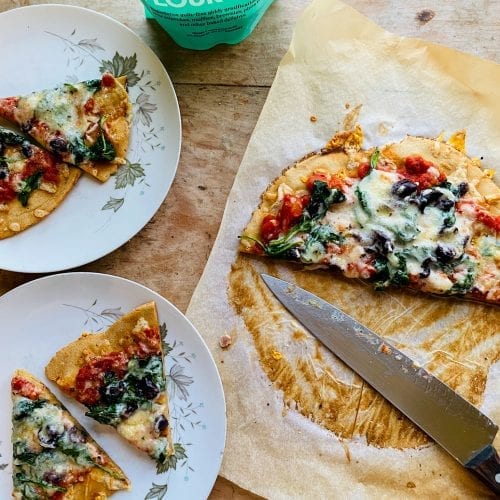 No Yeast 'cheats' Pizza Dough
Ingredients
3

cups

PomPom Paddock flour mix + ½ cup extra for rolling

1

tbsp

flake salt

1

tbsp

baking powder

1

tbsp

xanthan gum

2

tbsp

olive oil

2

cup

water
Instructions
In a bowl, combine the dry ingredients for the dough and mix well then add the water and oil and mix with your hands to bring together.

You may find you need a little more flour mix. Let it sit for 5 minutes then flatten out a little bit and roll between two large pieces of baking paper using a rolling pin until approx. 40cm x 25 cm.

Preheat an oven to 230C and place a baking tray in the oven that you will cook you pizza on to get hot for about 10 minutes.

Peel the top layer of baking paper off and top with your desired toppings and cheese carefully, using the baking paper, pull the pizza onto the hot tray and place it back into oven to cook for approx. 6-8 minutes.